Conducive Learning Environment
优良学习环境
Professional Delivery with Care
关爱的专业教学
Experienced and Trained Teachers
经验丰富及优质师资



Education Related Service

Our Programs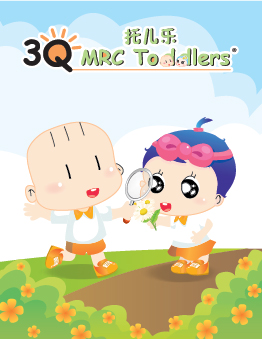 3Q Toddlers
"Learning through play, play through learning"
3Q™ MRC Toddlers is a childcare centre and nursery with specialised whole brain education for toddlers aged from 1 year to 3 years old. The primary goal of MRC toddlers is to develop children's multiple intelligences through the 3Q Systems. Parents can choose either a weekday package (Monday to Friday) or simply select any individual days for their childcare services that suit their needs.
Academic
Multilingual development
Puzzle & story scrapbook association skills development
Aural-oral and reading skills
Picture card & stickers vocabulary builder
Flashcard & 3Q™ Flazzle Card Management System
Educational Related Services
Professionally trained care givers
Safe and conducive environment
Enrichment
Age appropriate activities
Unique 3Q System
Physical and mental development
Treasure baskets learning enrichment
Enquire Now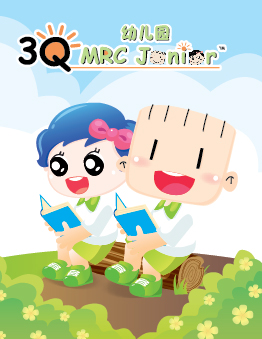 3Q Junior
"Play Thru Learn, Learn Thru Play"
3Q™ Junior is Malaysia's first kindergarten school that utilises the proven 3Q™ system. Children will learn using the most effective study tools that synchronises their left and right brain development to nurture whole brain development.
The program provides 11 different subjects according to age, ranging from 4 – 6 years old, and is divided into three different age groups (J2 – J4). Each semester requires 5 months to complete.
Academic
3Q™ English
3Q™ Bahasa Malaysia
3Q™ Chinese
3Q™ Mathematics + 9-Bead
3Q™ Science
3Q™ Music
3Q™ Moral
3Q™ Art
3Q™ Circle Time
Educational Related Services
M'V care' After School Care
3Q™ Kids international talent competitions
3Q™ Chinese
The challenge of 9MI
Enrichment
Talent Development
Flazzle Card management system
SMM ™ Methodology
3Q system
3Q Junior Character Education
Smart me
Moral
Reader (3Q BC,CM & BI)
Role play
9MI Play
Enquire Now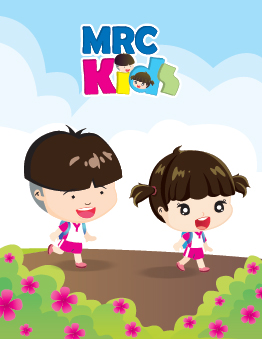 MRC Kids
"Wisdom begins here"
Inspired by the Howard Gardner's theory of multiple intelligences, MRC Kids uses creative approaches to develop linguistic intelligence. Our program is designed to accelerate linguistic intelligence through multilingual training that develops high verbal memory and recall, as well as help children develop a firm grasp on language structure.
That's why a key focus of MRC Kids™ is implementing creative approaches such as drama and speech activities to deliver language lessons across three different languages: English, Bahasa Malaysia and Chinese. Together with math exercises and other enrichment activities, MRC Kids helps to:
Develop linguistic intelligence through multilingual development
Build confidence in public speaking
Promote logical-mathematical intelligence
Support whole brain development
Help children learn about character building and managing their emotions
Academic
MRC™ Kids Chinese
MRC™ Kids English
MRC™ Kids B. Malaysia
Mathematic worksheet
Educational Related Services
'V care' After School Care
MRC Kids international talent competition
AMA Talent competition
The challenge of 9MI
Enrichment
Creative Drama Training
Kids Mental Arithmetic
Art & Craft
Holiday Intensive creative camp
MRC Kids Character Education
Reader (3Q BC,CM & BI)
Drama
Role play
Story telling
9MI Play
Enquire Now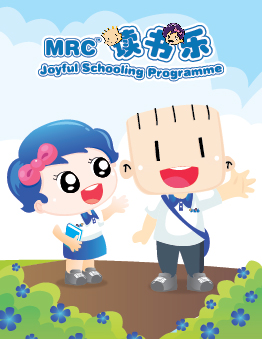 MRC JSP
"Learning is fun and easy"
MRC JSP™ is catered for students aged 7-12 years old. The program is a primary school enrichment learning (Standard 1-6) designed to help children excel in school with homework guidance, as well as provide whole brain development across four major areas:
Academic curriculum
Holistic enrichment
Educational related services
Life skills mastery
Academic
JSP™ English
JSP™ Bahasa Malaysia
JSP™ Chinese
JSP™ Mathematics
JSP™ Science
Homework Guidance
140 sets of test papers from school around Malaysia
Exam preparation
Educational Related Services
'V care' After School Care
JSP international talent competition
The challenge of 9MI
Enrichment
Whole Brain Development Programme
SMM Methodology
Talent development
JSP Character Education
Text book BC,BM,BI,Sc & Math
Story telling
Drama
Role play
9MI Play
Enquire Now
Contact

HQ Wisma SMM: No. 19, Jalan 10/23E, Taman Danau Kota, 53300 Setapak, Kuala Lumpur.

03-4149 8878

03-4149 7288